Game Development
We provide full-scale game design and development services. Our mobile game developers know how to produce playful entertainment for the smart devices.
Lmond offers end-to-end game development services at affordable rates. Our 10+ team has experience working on the best games in the industry, including hyper-casual games, multi-player RPGs, and VR games. Over the past decade, we have developed games for mobile, PC, and web, using cutting-edge development technologies like Unity3D, Cocos2d-X, and Unreal.
Gaming and entertainment has become a growth sector for information technology firms, now representing an industry worth billions of dollars. With millions of smartphone users spending countless hours playing games on their mobile phones, tablets, and laptops, the demand for quality gaming apps has never been higher. Market penetration for iPhone and Android mobile devices expands each day, and intelligent entrepreneurs see the gaming app market as an excellent opportunity.
CASINO GAME DEVELOPMENT
We have delivered diverse range of casino games including Slots, Roulette, Bingo or Blackjack. We take care of character development, mathematics, graphic design, level design, game testing and coding
CASUAL GAME DEVELOPMENT
We stand at the forefront of casual game development by offering an exquisite range of services, starting from initial game concepts to game design, development and deployment.
MOBILE GAME DEVELOPMENT
We are advanced mobile game developers who offer multi-platform mobile solutions to custom-fit client specifications on Android, iOS or Windows to target both mobile and tablet users .
AUGMENTED REALITY GAMES
We build augmented reality games and applications that help our clients create highly engaging and immersive augmented reality experiences for their audience. Be it immersive e-learning content to designing digital showrooms, AR apps are the next-big opportunity.
VIRTUAL REALITY GAMES
We believe in the power of immersive content and connecting with people through storytelling. Our virtual reality apps convey the story in a sensory experience that engages audiences. This helps audiences get a first-hand understanding of our client's products and services.
DIGITAL GAMIFICATION & E-LEARNING
Digital Gamification is changing the landscape of every industry and bringing new business opportunities. Creatiosoft is your go-to team to help you step up your revenues through gamification of your business assets and building engaging training content.
Unity Game Development
When it comes to mobile game development, nothing beats the functionality and features of Unity. The gaming engine provides a variety of tools and rendering options which helps our developers craft highly engaging 2D/3D mobile games for different platforms. In our decade-long journey, we have utilized Unity to develop some of the best games.
HTML5 Game Development
Provide the users with feature-rich and cross-platform games developed using HTML5. The technology is known to deliver robust game development with tons of features to make a game highly engaging. Our expert mobile game developers will utilize several concepts of HTML5 to develop a game which is meant to provide an unforgettable experience to the user.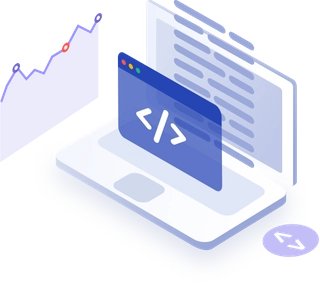 2D And 3D Game Development
At RV Technologies, we offer extensive 2D and 3D game development services for different platforms including Android, iOS, and Windows. Whichever platform you want to target, our team of professional mobile game developers has the required technical expertise to deliver an exceptional gaming experience to the users.
Our best mobile game designers are proficient in the following areas
The design plays a vital role in making a regular mobile game extremely engaging. At RV Technologies, we have a team of technically skilled graphic designers who understand the potential of having an appealing design and therefore utilize the most suitable technologies and tools to craft highly engaging designs for your mobile game. With expertise in tools like Unity, our designers ensure that your mobile game offers a top-notch on board experience.
Easy Navigation Between Two Pages.
3D Asset Creation Using the latest Tools.
We are a Leading Mobile Game Development Service Provider with Reliable Mobile Game Development Services.
BUILD BUSINESS / GROW TRAFFIC / INCREASE REVENUE
Tell us about your project
Let us help you get your business online and grow it with passion
Thrive online — get best unbeatable interactive experience based on the smart design and innovative technology. Ready to get started?
Lmond has been a great help to our agency and we wouldn't be where we're at without you!
I have been extremely impressed with your entire organization at every touchpoint.
Working with Lmond has been a joy. They are very detailed and organized. They make sure...
Corinne Lemmon
Marketing Director