Custom software development
Reimagine your business into a software-first business with our design and development approach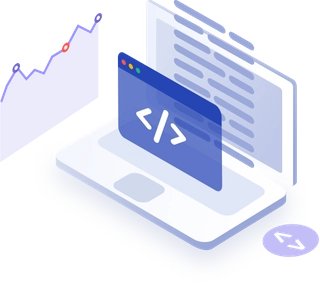 Lmond provides custom software development services for the unique needs and challenges of your business. We build intuitive, secure custom applications to enhance user experience.
From an in-depth analysis of your business to developing custom software and from user training to maintaining applications, we advise on what technologies to invest in, what technical architecture to choose, as well as consult on how to achieve the required level of data protection.
Application Development Services
Optimal business performance through custom software tailored to complement your goals and needs.
System IntegrationServices
Through our tech partnerships with modern platforms, we provide software customization and integration services.
Dashboards, ETL, and BI Services
Get systems "talking to each other" to make business more efficient by putting the right information in the right hands.
Legacy Modernization & Application Migration
We provide cloud migration services, technical architecture reviews, and complete application refinement to bring your IT up to date.
Big Data Application Services
Custom tools built to provide the deepest insights into your business using the results of high-volume big data processing.
Real-time Applications Development Services
Harness the power of technologies like sensor data monitoring, stream processing, etc to get real-time data responses.
Understanding your business goals
Let's discuss your short and long-term vision in-depth. When we know your goals and understand existing software, we are able to ensure the success of the project.
Well-architectured solution for scale
We take a pragmatic approach to software architecture and design. Choosing important areas worth investing upfront, and prioritize others afterward. We also provide data protection consultation.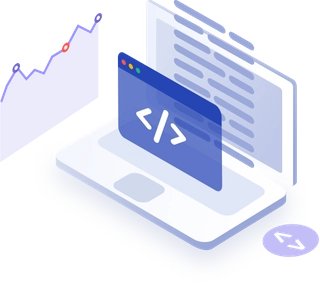 Goal driven user experience (UX) design
Good software design helps drive user satisfaction. We perform UX research to align overall experience with your goals and users' needs and let you make well-informed decisions.
Benefits of Custom Software Development
Enterprise needs are exclusive to your business, so should be your software solutions. As custom software development company – Radixweb offers bespoke custom software products with numerous advantages that are fine-tuned for your business. Custom enterprise application solutions for optimizing critical business processes like operations, HR, inventory management etc. through smart tools.
Whether you are looking for business transformations or targeting a specific section of your enterprise – our tailored custom software development service will be attuned to your business needs and vision
BUILD BUSINESS / GROW TRAFFIC / INCREASE REVENUE
Tell us about your project
Let us help you get your business online and grow it with passion
Thrive online — get best unbeatable interactive experience based on the smart design and innovative technology. Ready to get started?
Lmond has been a great help to our agency and we wouldn't be where we're at without you!
I have been extremely impressed with your entire organization at every touchpoint.
Working with Lmond has been a joy. They are very detailed and organized. They make sure...
Corinne Lemmon
Marketing Director